HAVEP® Multi Shield
Inherently flame retardant safety clothing of the highest quality
Up to seven standards certified
Great wearing comfort thanks to a unique fit
Sportive appearance
Custom made options (brand colours)
HAVEP® Multi Shield
HAVEP goes further that just high-quality workwear. We also offer style, comfort and safety, all 100% tailored to your work environment. Full of confidence, we make the leap together with you from 150 years of tradition to a sustainable future. And we offer the highest levels of service on the way. Because with HAVEP, you never work alone.  
The HAVEP® Multi Shield collection comes certified for no fewer than 7 standards for the highest levels of safety on the work floor. Each item is inherently flame retardant and can withstand industrial washing in accordance with ISO 15797 standards.
You'll never work alone
HAVEP goes far beyond high-quality workwear, offering style, comfort and safety at the same time. All 100% tailored to your work environment. Together with you, we are proud to take the step from 150 years of tradition towards a sustainable future. We guarantee the highest levels of customer service. Because with HAVEP, you never work alone.
Comfort
The garments have a well thought-out and comfortable fit. They feel soft and supple thanks to the addition of Lyocell. The hero status belongs to the parka, which has besides six standards, also the highest EN343 class, or, the highest breathability. This allows you to focus on what's important: your work. Experience the comfort of our Multi Shield collection and request a fitting session or sample box from your account manager.
Appearance
Who wants to feel powerful, must dress powerful. HAVEP® Multi Shield was developed with exactly that idea in mind. Because not only do you want safety and comfort, you also want to look good at work. Following the success of the HAVEP® Attitude range, we succeeded in developing a complete collection of standardised clothing that meet these demands for its wearer. HAVEP® Multi Shield makes you feel confident. Feeling good.
Sustainability
In the field of safety, comfort and appearance is HAVEP® Multi Shield the undisputed winner. But the new safety clothing also scores high in sustainability. The used Lyocell fabric saves more water compared to cotton. Choose one of the HAVEP products with the Green Choice label for an even more sustainable choice.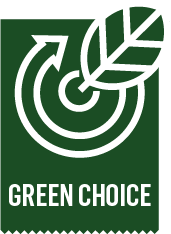 HAVEP® SAFETY BROCHURE
VEILIGHEID IS ONS OP HET LIJF GESCHREVEN!
Wil je weten waar je op moet letten bij het kiezen van de juiste Protective Wear collectie van HAVEP en welke het beste bij jouw werk past? Lees er dan alles over in onze nieuwe Safety brochure en kom alles te weten over de rol van HAVEP als jouw safety expert.