Construction and Installation
A good working day, that is what HAVEP wants for you.
Get to know our workwear for light and heavy duties.
Super strong workwear of the highest quality for men and women
Modern and sporty look
Comfortable fits
Tested in practice
Easy design: can be designed in your corporate style
Meet our workwear
You are a pro, ambitious and energetic. Your work is part of your personality and plays an important role in your life. You are proud of your profession so why settle for less? If you can choose to be more effective and more successful, you will.
A wide range of clothes put together by a team of specialised designers. When designing the clothing, they were inspired by working conditions and working postures in practice, such as you experience on a daily basis. The items were then developed and tested by sector and profession so that the individual garments are perfectly suited to your work situation.
The HAVEP construction and installation collections are characterised by:
High-quality fabric qualities 
Strong zips and buttons
Durable quality through triple stitched seams, crotch key and Cordura® reinforcements 
Functional and strategic storage options and details
Comprehensive collections with different models and colours
Below is an overview of our collections designed for construction and installation:
HAVEP Attitude
Work in style, your style
Safety is always our top priority. Therefore, in the HAVEP Attitude collection you will find several smart solutions that will make your working day safer. For example, most trousers have Cordura® knee pockets. Here, loose knee patches can be placed that protect you from unnecessary injuries. Reflective accents also ensure that you stand out in the dark. The collection meets the following standards: EN-343 |  EN14404


The collection has a modern and sporty appearance. But when designing the HAVEP® Attitude collection, great attention was also paid to the wearing comfort. The elastic and breathable fabric in the knee area, the pre-shaped trouser legs, the Cordura® reinforcements in strategic places and reinforcement in the crotch area ensure a comfortable fit, you can rely on your workwear.
Our workwear is made with the future in mind. Thanks to the triple-stitched seams and extra strong Cordura®, the Attitude workwear is extra durable. Not only do you benefit from this, but so does the environment.
 
HAVEP Basic
The modern classic for everyone
Qualitative and functional workwear, these are the basic ingredients for a successful working day. HAVEP has an extensive Basic collection, timeless, functional and multi-purpose. This line is characterised by straight trouser legs, quality fabrics, zips and buttons, basic colours and all this without unnecessary details. 
View our catalog and all our collections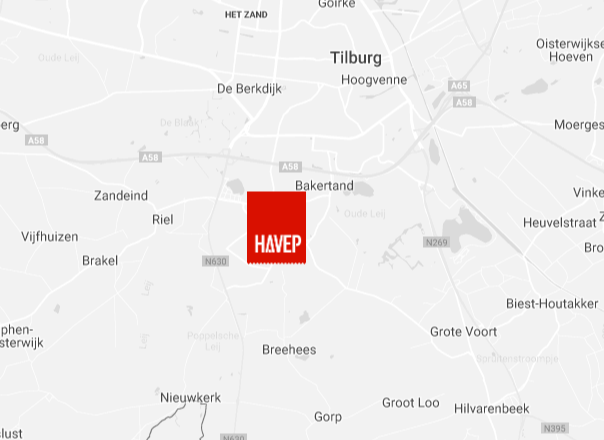 Do you have any questions about our products?
Clothing can make or break your day. With HAVEP you have appearance, comfort, safety and personal service at the highest level. That is quality and a good feeling. Go for it!
Want to know more about our products and services? Then get in touch with us!