HAVEP® High Visibility
Super strong work clothing of the highest quality
Sportive appearance
Unique fit
Field-tested
Custom Made: available in your company's house style
HAVEP® High Visibility makes the difference, day and night
Every item from the HAVEP® High Visibility collection has undergone extensive field testing and subsequent optimisation. Which is why this collection is packed with unexpected solutions that make your day all the more pleasurable. Such as the extended back panel on the jacket, preformed trouser legs, pockets with Velcro® fasteners and of course reflective elements in unexpected but important places. You carry out your job with passion and determination and now that will be all the more visible. 
You'll never work alone
HAVEP goes far beyond high-quality workwear, offering style, comfort and safety at the same time. All 100% tailored to your work environment. Together with you, we are proud to take the step from 150 years of tradition towards a sustainable future. We guarantee the highest levels of customer service. Because with HAVEP, you never work alone.
Safety
With the HAVEP® High Visibility collection we let you shine. Our High Visibility work clothing meets all the visibility requirements of your sector and profession and takes all the situations you encounter into consideration. Extra reflection on the shoulders ensures a good visibility, also when you are working while bending forward. You never know what the day will bring, but what you do know, is that when you are dressed in HAVEP® High Visibility work clothing it is certainly a good start.
The collection meets the following standards:
Comfort
The HAVEP® High Visibility work clothing is adjusted to your body and daily actions and was extensively field-tested. Will you notice anything of that?
Well, quite a lot. For example the crotch of the work trousers was given extra reinforcement to prevent tearing. We used navy fabric in places that easily get dirty, so that stains are less visible. Back pleats in the jacket ensure extra freedom of movement and thanks to the unique fit of the pre-formed trouser legs, our work trousers and bib-and-brace overalls wear like a dream. Experience the comfort of our High Visibility collection and request a fitting session or sample box from your account manager.
Appearance
Your work takes you to dangerous places and puts you in risky situations. Reliable work clothing with a high visibility is therefore essential. That's why we developed the HAVEP® High Visibility collection for you. In darkness, snow or the middle of a storm, when you're dressed in our High Visibility work clothing you know for sure that you stand out.
Sustainability
Besides working with enthusiasm, you are also environmentally aware. You want to contribute to a more sustainable future. How do you do that? By choosing for a special Custom Made version made of 100% recycled polyester (true colours quality), a sustainable material that was developed by our partner Dutch Awearness. Dutch Awearness is a pioneer in the field of circular textile industry and together with them we devote ourselves to a green future.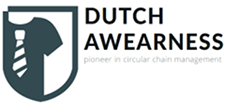 Orange, yellow or something different? You choose.
The HAVEP® High Visibility collection is standard available in two different colour combinations:
Fluo yellow – navy blue
Fluo orange – navy blue
Which colour combination suits you best, depends on your work circumstances. Fluo yellow generally stands out more because of its high luminosity. But Fluo orange is the best choice when you need to work in the snow for example, because this colour stands out better against white.
Do you prefer a different colour combination for your work clothing? It is possible of course. Our Custom Made service, adjusts the work clothing to your demands.