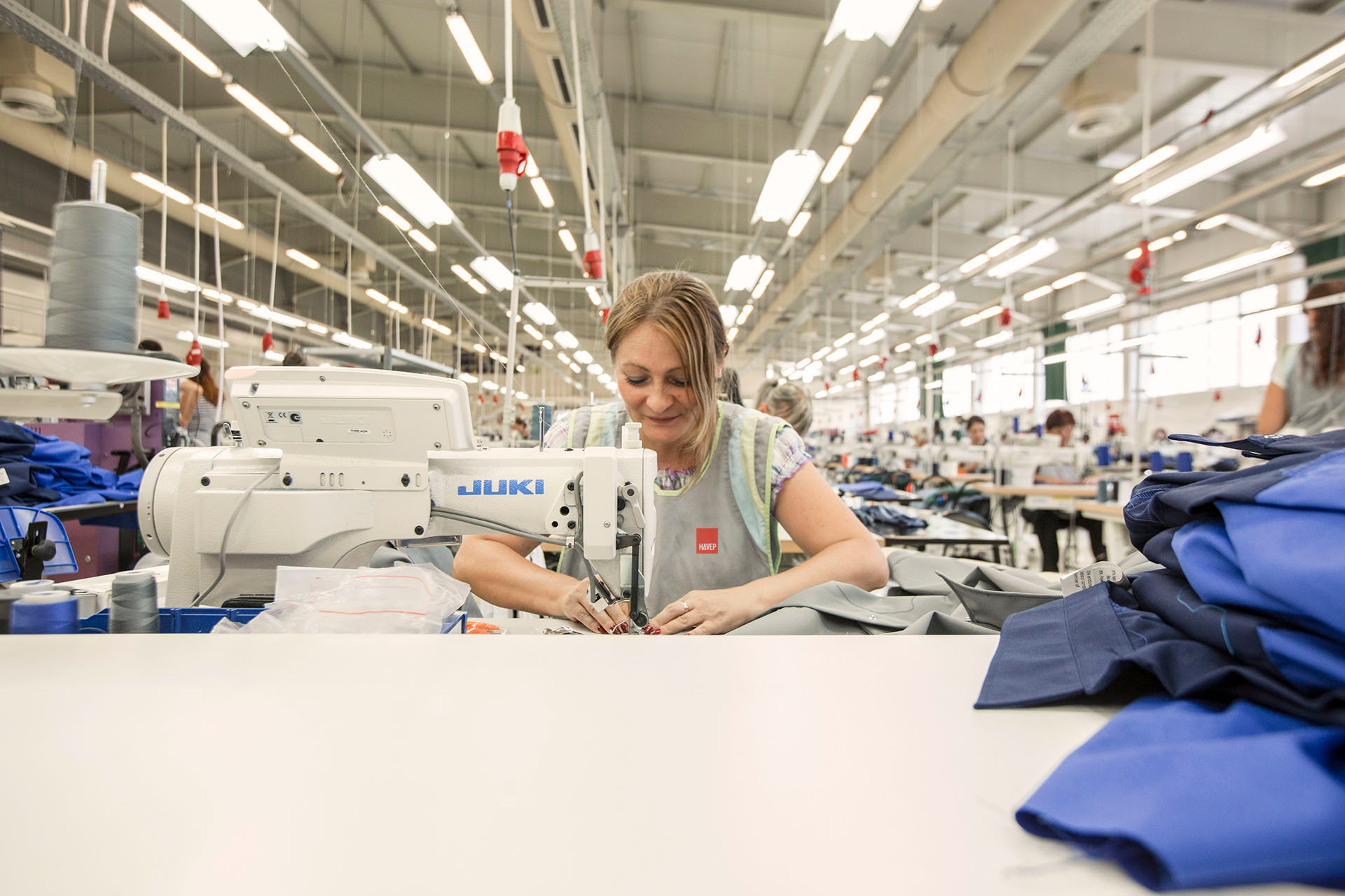 Collection & Recycling
Securing a sustainable future is only possible if we work together. Which is why we have developed a system that makes it easy for you to recycle your old work clothing. One that spares you a lot of time and hassle, while enabling us to give your old workwear a new life. That is how we work together for a sustainable future. 
Oude kleding, wat doe jij daar mee? Wij helpen je graag om oude kleding een tweede kans te geven. Zo plaatsen we een inzamelcontainer waar jouw klanten zelf hun oude kleding kunnen inleveren. En natuurlijk komen we die we ook weer ophalen als hij vol is. Heb je al een eigen container staan? Geen probleem! Ook die halen we op én brengen we weer terug. Het gerecyclede textiel gebruiken we onder andere voor nieuwe producten zoals isolatiemateriaal, tapijten of tassen.
Natuurlijk halen we ook op onze eigen werkplek oude kleding op en hergebruiken we materiaal dat is afgekeurd voor productie. Zo maakte het bedrijf Pōur BBQ-schorten van door ons opgehaalde werkkleding. De oude werkkleding die we ophaalden werd gedragen in industrieën waar vuur en hitte regelmatig voorkomen. Gemaakt van de gerecyclede, vlamvertragende stoffen zijn deze schorten niet alleen stijlvol en duurzaam, maar dus ook nog eens extra veilig. Wil jij oude kleding ook een tweede kans geven? Vraag dan een container bij ons aan.
Iedereen heeft thuis wel kleding in de kast liggen die niet meer gedragen wordt. Zonde, want met deze kleding zouden andere mensen zomaar heel blij kunnen zijn. Daarom heeft Sympany een compacte inzamelbox van karton ontworpen, die je eenvoudig overal kan neerzetten. In de box kunnen al je werknemers hun oude, herbruikbare kleding en schoenen inleveren. Zodra jullie met zijn allen tien volle zakken met gebruikte kleding hebben ingezameld komt Sympany de kleding ophalen. Zij zorgen ervoor dat alle opgehaalde kleding bij het goede doel terechtkomt. Zo geef je oude kleding heel simpel een tweede leven. Geef goed door met de Sympany-box.
ONZE PARTNERS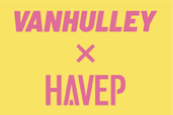 Hergebruik van je oude werkkleding
Je werkkleding een tweede leven geven, dat kan ook in het HAVEPxVanhulley atelier in ons pand in Goirle.  
In het Vanhulley atelier maken onze vrouwen de meest fantastische producten van resttextiel. Ondertussen werken zij aan een nieuw leven. Ze volgen een opleiding waarmee ze al snel een volgende stap kunnen zetten: hun dromen achterna.
Alles waar ze aan werken wordt met lef en liefde gemaakt. Zo zijn alle producten die je aankoopt niet alleen van jou, maar ook een beetje van de vrouwen. Een beetje van hullie dus 😉.
De mogelijkheden zijn eindeloos, Vanhulley heeft voor ieder kledingstuk wel een oplossing om deze tot een nieuwe parel om te toveren. Bekijk hier de catalogus om meer inspiratie op te doen en te zien wat mogelijkheden zijn.  
Nieuwsgierig of op zoek naar een oplossing neem contact op met sales.nl@havep.com

Meer rendement uit recycling
Transparantie, betrouwbaarheid en stabiliteit zijn belangrijke pijlers voor het familiebedrijf CVB Ecologistics. Hierin vond HAVEP een ideale partner om krachten te bundelen.
Recycling is de 'core business' van het bedrijf, maar ook een levenswijze die niet stopt buiten het werk. De medewerkers zijn zich hiervan bewust en stimuleren elkaar hierin. Klantvriendelijkheid staat voorop: omgang met klanten zoals ieder zelf behandeld wil worden. Dat kenmerkt zich door een persoonlijke, laagdrempelige benadering. Grote prestaties worden bereikt door goed te luisteren naar leveranciers en afnemers. In het proces van reststroom tot zuivere grondstof heeft CVB Ecologistics de beste papieren.

Samen met HAVEP zijn zij u graag van dienst!