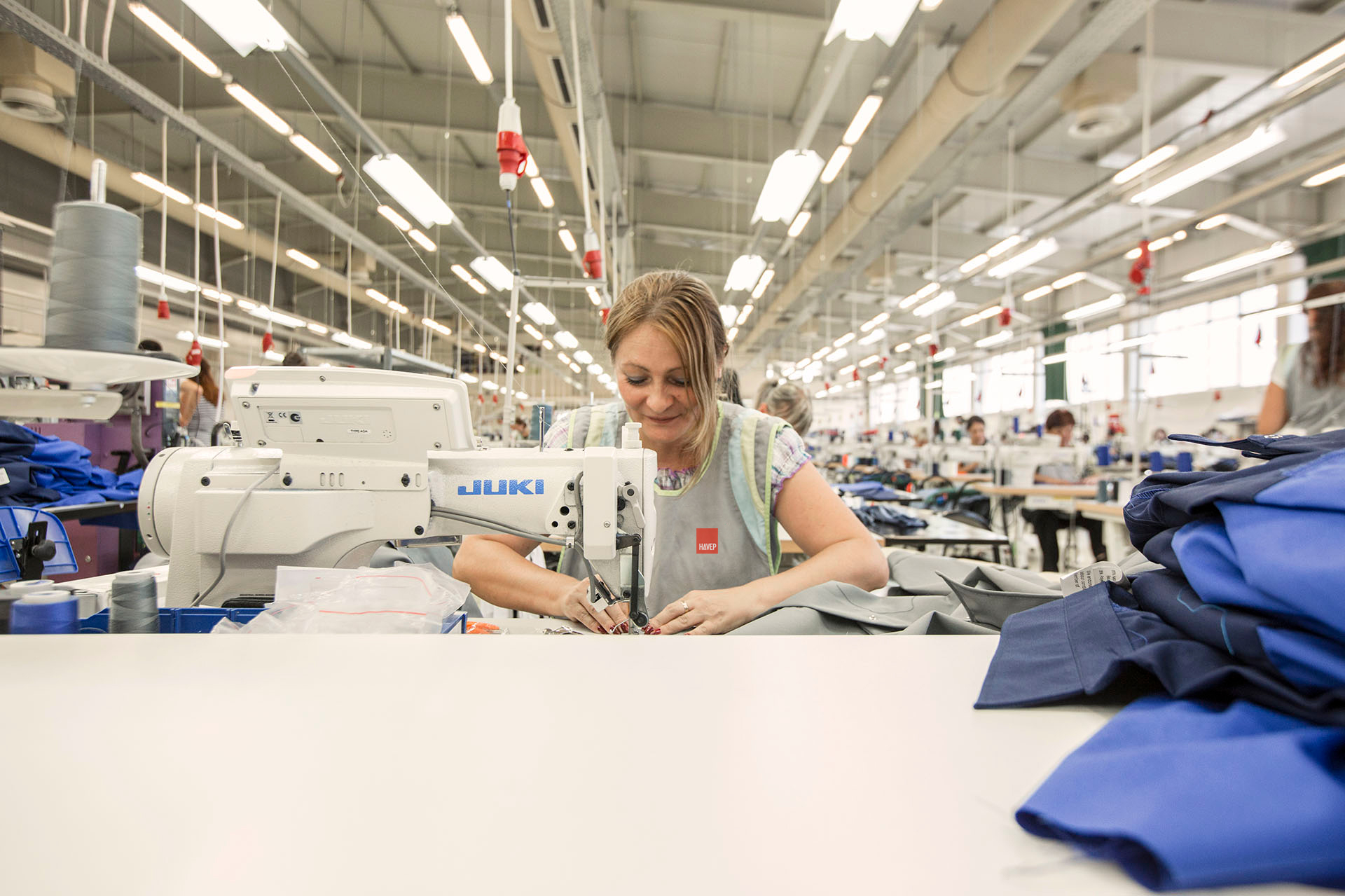 Work spaces, processes and safety adapted to our employees
All our workwear is produced in our own workshops. So we can be sure that our employees always work in good and fair conditions. In addition, we have been a member of the Fair Wear Foundation for several years now, an organisation that helps us to continually improve the conditions in our workshops. 
Our own workshops
Besides our head office in Goirle, we also own numerous workshops and production facilities in Tunisia and Macedonia. Our basic models, for instance, have been produced in Tunisia for some 40 years now and our workshop there has since become an important pillar in the local economy. 10% of the inhabitants are supported either directly or indirectly by the company. And we are proud to have made a positive contribution to the local community.
In Tunisia, we also have the studio VPTex Création where we produce the digital drafts employed by our production sites in Tunisia and Macedonia. The jacquards for our prototypes are also produced in this studio. There is also a sales office in Macedonia.
Our international companies remain in close contact with our head office in Goirle. And we do everything we can to ensure that our clothing is produced in good working conditions. Our new workshop in Macedonia was audited by FWF in 2014 and was subsequently declared an exemplar for the confection industry. Excellent recognition for our colleagues in Macedonia. 
Regular auditing
In carrying out a Brand Performance Check, the Fair Wear Foundation also compiles a number of Corrective Action Plans (or CAPs). These CAPs enable us to carry out improvements in our workshops and to better align our processes with the needs of our employees. In addition, we contribute to the training provided in the context of FWF's Work Education Programme (WEP) which gives our employees opportunities to further develop themselves.