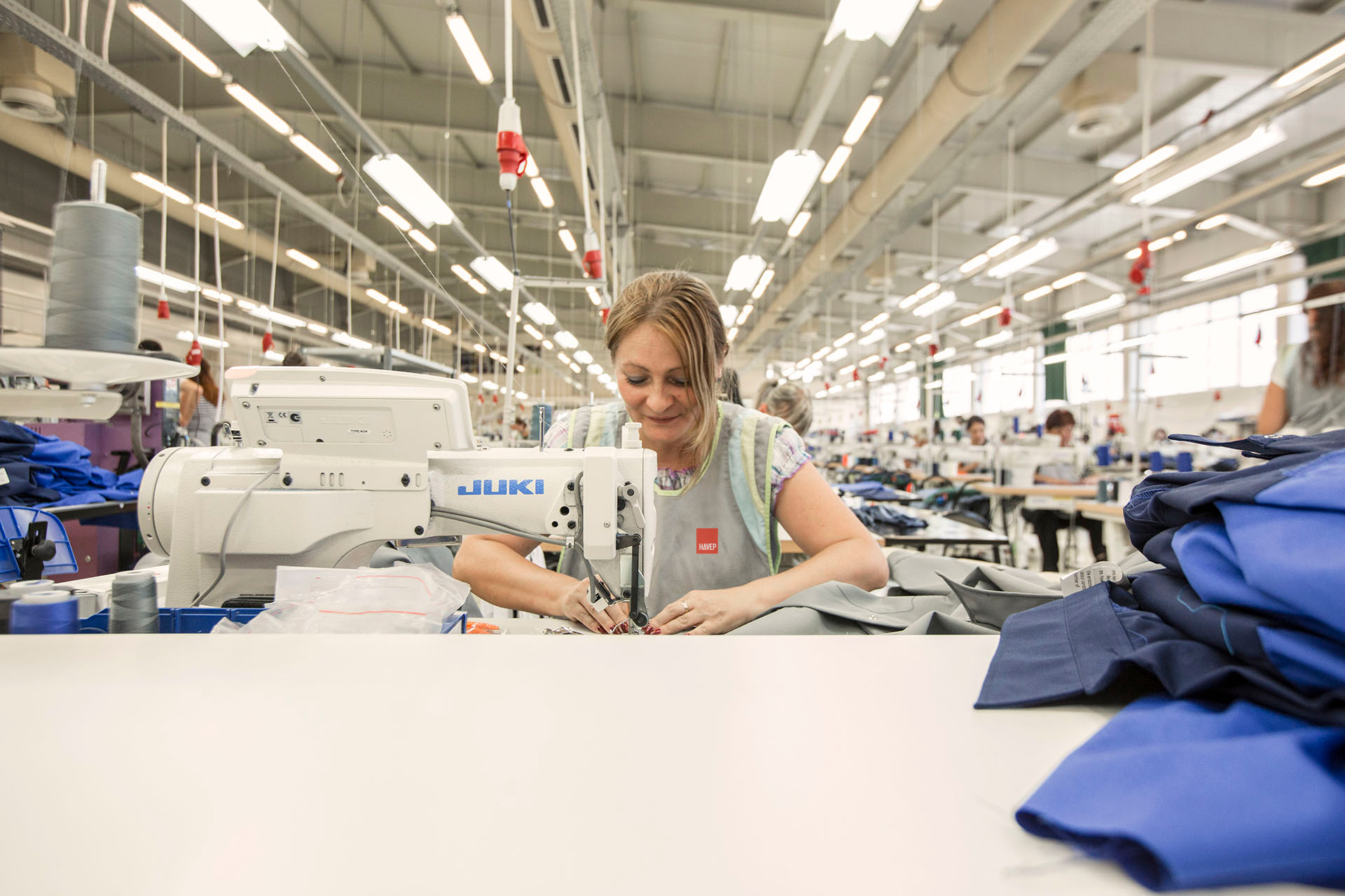 Fair Wear
At HAVEP, we believe that everyone deserves equal opportunities. Which is why we have joined forces with the Fair Wear Foundation (FWF) to uphold the rights of worker around the world. Rights that we may well take for granted, such as an 8-hour work day and safe working conditions, but which are sadly not so self-evident in many countries. Together we FWF, we try to make a difference in changing this state of affairs for the better. So that all our employees can feel good about going to work. 
the Fair Wear Foundation
Exploitation, forced labour and discrimination are all things we are resolutely against. In 2004, we therefore became a member of the Fair Wear Foundation. FWF is an international organisation that works to ensure good working conditions in the clothing industry. Things that we make take for granted, such as an 8-hour work day and safe working conditions, are sadly far from self-evident in many countries. Together with FWF, we aim to play a role in changing that.
HAVEP was one of the first companies to join FWF. In the meantime, around 80 other European companies have joined. All members are required to sign a Code of Conduct and commit to actively, effectively and systematically check the labour conditions at their suppliers and implement sustainable improvements wherever necessary.
One of the conditions of FWF membership is the publication of a social report each year. The report outlines the initiatives taken over the course of the previous year with regards to implementing the FWF Code of Conduct. In addition, the FWF conducts its own annual Brand Performance Check amongst its members. To keep us on our toes and work together towards a more responsible global clothing industry.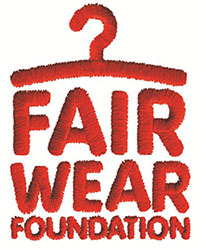 HAVEP is a member of Fair Wear Foundation
Always room for improvement
While the ultimate goal is of course the seamless implementation of the Code of Conduct, FWF also understands that is not always 100% possible. Which is why the annual Brand Performance Check focuses on evaluating the initiatives taken and the respective company's active pursuit of improvements.
How well you score on the Brand Performance Check therefore depends on several factors:
The efforts made by the company in order to adhere to the Code of Conduct as closely as possible.
A benchmarking score based on a number of key indicators which are linked to the 8 ILO standards.
A monitoring percentage based on the proportion of production capacity that is actively monitored. The longer the company is a member of FWF, the higher the monitoring percentage.
Our future plans 
Because we have been a member of FWF since 2004, at least 80% of our total production this year will be monitored with a minimum required score of 50 points. At present, HAVEP has achieved the status "Good" and while we are very satisfied with this, our goal and that of FWF remains a perfect adherence to the Code of Conduct, so that our employees can always work in safe and good working conditions.
For that reason, we aim to implement the following improvement projects in the near future:
Launch of a Workplace Education Programme at our workshops in Tunisia and Macedonia.
Introduction of a pilot project to increase salaries in our own workshop in line with the current living wage.
Drafting of a comprehensive Code of Conduct.
Training of our own personnel about FWF.
Prior Brand Performance Checks
Want to know how well we've scored in the past during FWF's Brand Performance Checks? See below for a summary of our past performance: