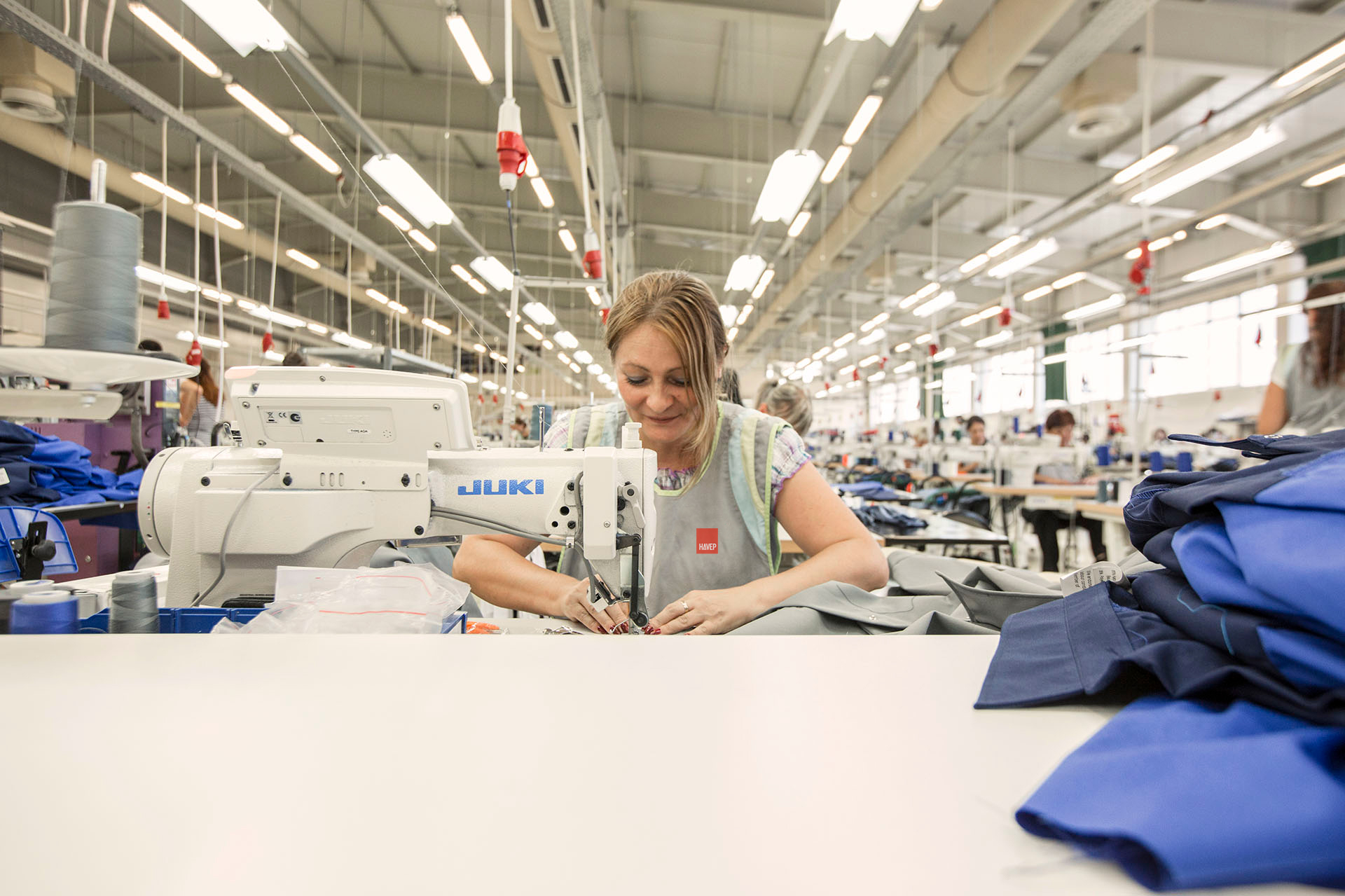 Sustainable collections
At HAVEP, we like to be upfront and transparent. Which is why all our sustainable products bear the 'Green Choice' label. And as you may have noticed, this label appears on more and more of the products in our collections. A trend we are very proud of. All products that carry the Green Choice label contain sustainably-produced fabrics, are recyclable and/or circular in production. In addition to our sustainable collections, we also have a wide range of sustainable fabrics which you can choose during the design of your own bespoke workwear. 
HAVEP® Attitude jeans
For those who prefer to just wear jeans to work, we have developed HAVEP® Attitude jeans. These jeans are a recent addition to our successful Attitude collection and are made from 66% recycled denim. The denim used in the production of Attitude jeans comes mainly from offcuts from other factories. The cotton fibres in these offcuts are more than sufficient for spinning new yarn, so it would be a shame to simply throw it away.
Attitude jeans are stylish, practical and of course just as strong as other items from the Attitude collection. The same quality you would expect from HAVEP, and sustainable produced to boot. The jeans are available in both men's and women's models and carry the REMO label. Scan this label and you can see how much energy, water and CO2 are saved during the production of these recycled jeans. The label also shows the entire journey your clothing has made from raw materials to finished product. Just another way in which we contribute to the transparency of our way of working. 
HAVEP
®

REWORK

The HAVEP® REWORK collection is the first collection in which literally every component  can be reused. The collection consists of a jacket, work pants, overalls and dungarees. Each item is made from 100% cotton, which has been dyed according to an environmentally-friendly process. Which means the cotton fibres from the HAVEP® REWORK collection do not contain harmful substances and can easily serve as the raw material for new workwear in the future.

Already in the design phase, each new item is designed to ensure maximum recyclability down the line. In other words, worn clothing from the HAVEP® REWORK collection can be used either for the spinning of new yarn or as compost. The HAVEP® REWORK collection is also suitable for use in the construction, installation and logistics sectors.

The HAVEP® REWORK collection is certified cradle-to-cradle. This certification is given to sustainable products following an extensive evaluation by independent experts. Companies with a Cradle-to-Cradle certificate are re-evaluated every 2 years, at which time they must demonstrate measures taken to improve their sustainability even further. In total, there are 5 different levels of certification: basic, bronze, silver, gold and platinum. Our HAVEP® REWORK collection received the Cradle-to-Cradle certificate in 2012 with a bronze certification.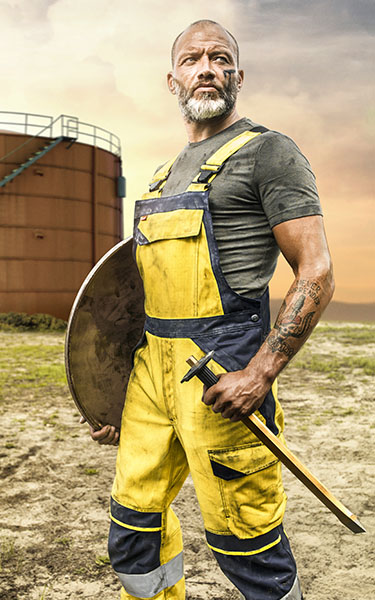 HAVEP
®

Multi Shield

HAVEP is proud to introduce its new multi-standard line: the HAVEP® Multi Shield. A range of products that satisfy no fewer than 7 strict safety and environmental standards and is therefore suitable for operations in the chemicals and transport sector. All items in the HAVEP® Multi Shield range are made from sustainable Tencel® / Lyocell fabrics. These fabrics are made from sustainably-produced wood pulp and are incredible soft, absorbent and breathable. That means that in addition to being environmentally-friendly, the new HAVEP® Multi Shield range is also more comfortable for the wearer than conventional multi-standard clothing. Better for the environment and better for you.