At HAVEP we feel very strongly about sustainability. You can tell from our work clothing for which we use sustainable materials, but also from our entire production process. So it was a logical step for us to choose for green energy and install solar panels on our roof.
Because green energy is so important to us, installing our solar panels happened on a large scale: our roof has now become one of the biggest solar panel fields in the province of Brabant. More than 1200 panels are now attached to our roof, covering a surface of 2000m². To realise this, we needed 6500 meters of cable and 6000 cable ties!
The yield from our solar panels
On an estimated annual basis, our solar panels generate 285,000 kWh. For comparison: an average Dutch household consumes around 3300 kWh per year. With our solar energy we are able to supply approximately 85 households with electricity!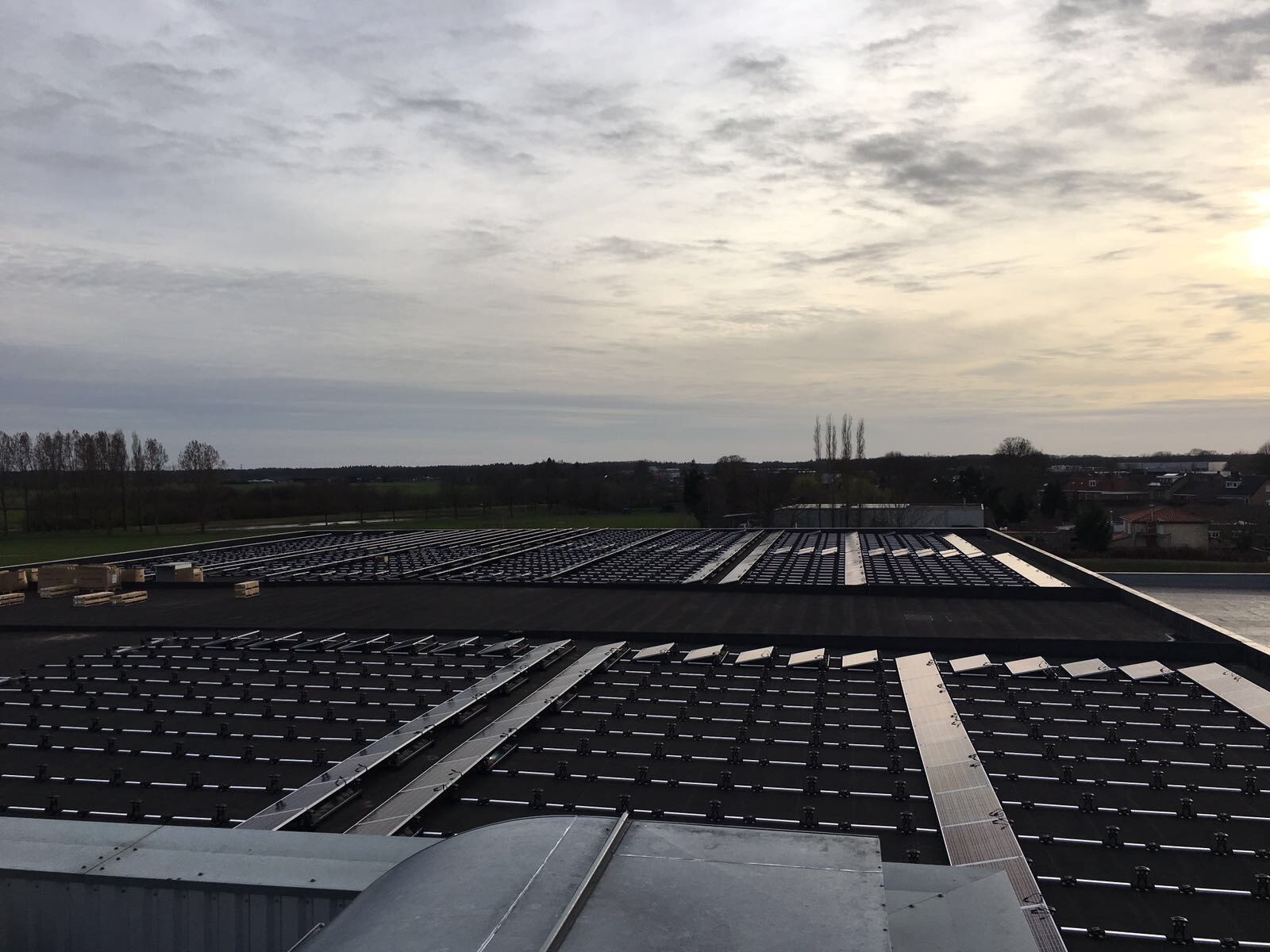 By choosing solar energy we have taken another step towards our aim for a production process that is as energy neutral as possible. Thanks to our wood-fired boiler we already consume less gas and now we're also able to produce our own green energy on a sunny day.
Long live solar energy!
Thanks to this investment in green energy, our energy bill of last April has already been reduced by 60%. Besides that we expect our annual CO2 emissions to reduce by 112 tons thanks to the use of solar energy.
By choosing for solar energy, we at HAVEP are again one step closer to the realisation of our aspirations in the field of sustainability. Do you want to know more about our sustainable organisation and work clothing? Click here.