HAVEP® Shift
Extremely tough and durable workwear made from the highest quality materials
Produced without the use of harmful chemicals or dyes
Offering a wide range of items to create a unique and coordinated look 
Guaranteeing maximum comfort and freedom of movement 
Complete with reflecting elements for extra visibility 
HAVEP® Shift
Workwear you wear with pride!
Looking for workwear you and your people will be proud to wear? The HAVEP® Shift collection will help you find a higher gear! Stylish and extremely comfortable, every item is also made from sustainable, bluesign®-certified fabrics in decent and fair working conditions. That's how HAVEP® Shift helps create a better (work) environment, not just for you but for everyone!
Download brochure
You'll never work alone
HAVEP goes far beyond high-quality workwear, offering style, comfort and safety at the same time. All 100% tailored to your work environment. Together with you, we are proud to take the step from 150 years of tradition towards a sustainable future. We guarantee the highest levels of customer service. Because with HAVEP, you never work alone.
Safety
Safety first! Nearly every item of clothing in this workwear collection comes with reflective piping for improved visibility. And if you really want to be seen, go for the softshell jacket or worktrousers with fluorescent yellow elements.  Besides, most of the worktrousers in the Shift collection, have Cordura® kneepockets.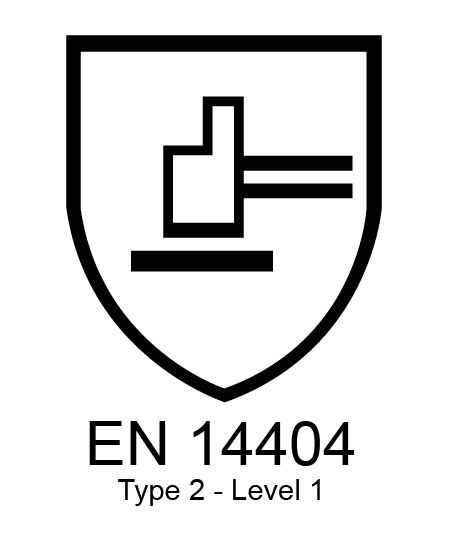 Comfort
This collection is all about comfort! Every item is fully adapted to your everyday tasks and has been thoroughly tested in the field.
The worktrousers, for example, come with extra reinforcement in the crotch and an adjustable waistband for maximum freedom of movement. The softshell jacket comes with fleece lining and is both wind and waterproof. All trousers come with ample pockets to keep your tools and other items secure and your hands free. And all garments come with triple stitching for maximum strength and durability on the necessary places.
Style
The Shift collection is made to move. For ambitious and energetic people who understand that their clothing is important for a good first impression. The Shift collection offers a modern and sporty look.The HAVEP shift collection's charcoal grey colour pallet is not only stylish and versatile but also makes it easy to mix & match multiple items from the same collection to create your own unique look.
Sustainability
The HAVEP Shift collection is made from Bluesign®- certificated fabric, which guarantee that:
No harmful chemicals are used in the production of your clothing
The company uses water and energy wisely, has a sustainability plan and works towards improving air quality
The clothing was manufactured in a good, safe and hygenic working conditions
Most of the items in the collection also come with a HAVEP Green Choice logo which garuantees it is made from:
Sustainable materials such as organic cotton, Tencel®,/Lyocell and/or recycled PET, polyester or cotton
Recyclable materials such as cradle-to-cradle cotton or recyclable polyester.
Havep® Shift - Een verantwoorde keuze