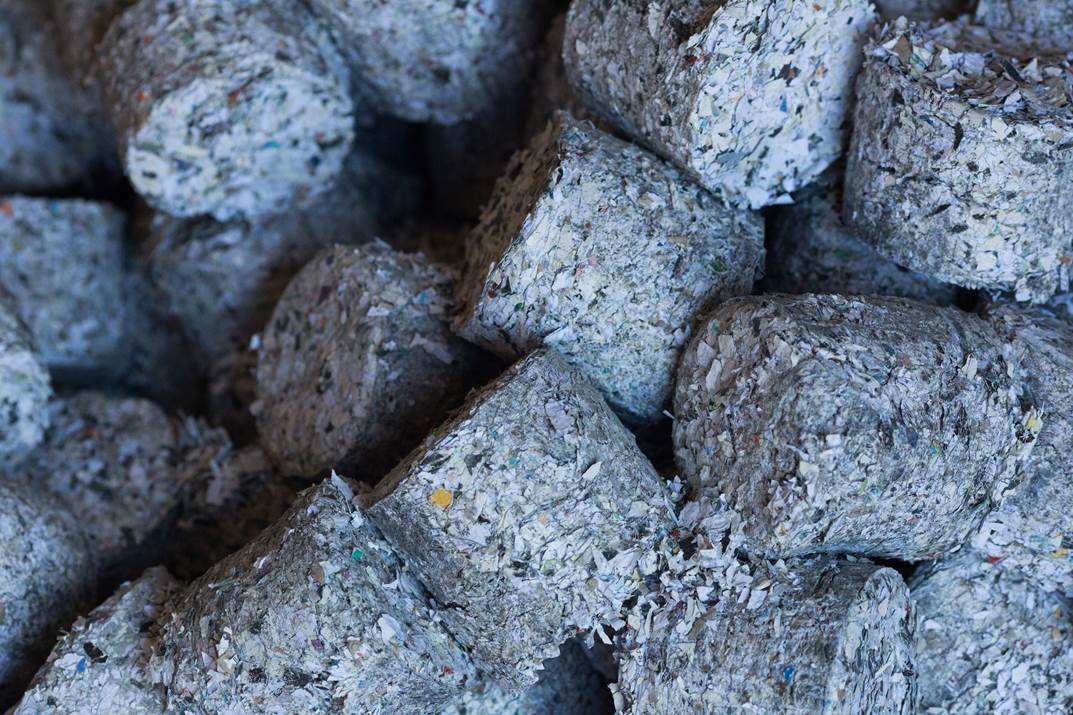 CLOTHING THAT'S NO LONGER WEARABLE
Are your customer's clothes that you want to collect no longer wearable for anyone else? HAVEP and FBbasic ensure that this type of clothing and PPE is processed into new raw materials. This concerns clothing that is seriously filthy with, for example, paint, oil or grease. Damaged clothing or clothing with a company logo are often not suitable for re-use because of privacy reasons. FBbasic collects this type of clothing and processes its textile into small pieces after which it can be recycled.
OLD CLOTHING AND PPE BECOME NEW RAW MATERIALS
There's a shortage of raw materials and they are becoming increasingly scarce, certainly in Europe. Lots of textiles end up on the rubbish heap when they can still be used as a new raw material. HAVEP and FBbasic collect old clothing and PPE together with you, and recycle them into new raw materials. Together we make sure that no valuable raw materials are lost. Processing the collected clothing is still a costly operation because it has to be broken down completely and then built up again. For placing a container, emptying it and processing the textiles we ask a small fee of 35 cents per kilo of textiles and PPE.
1000 kilo textiles equals 500 pairs of trousers and coats.