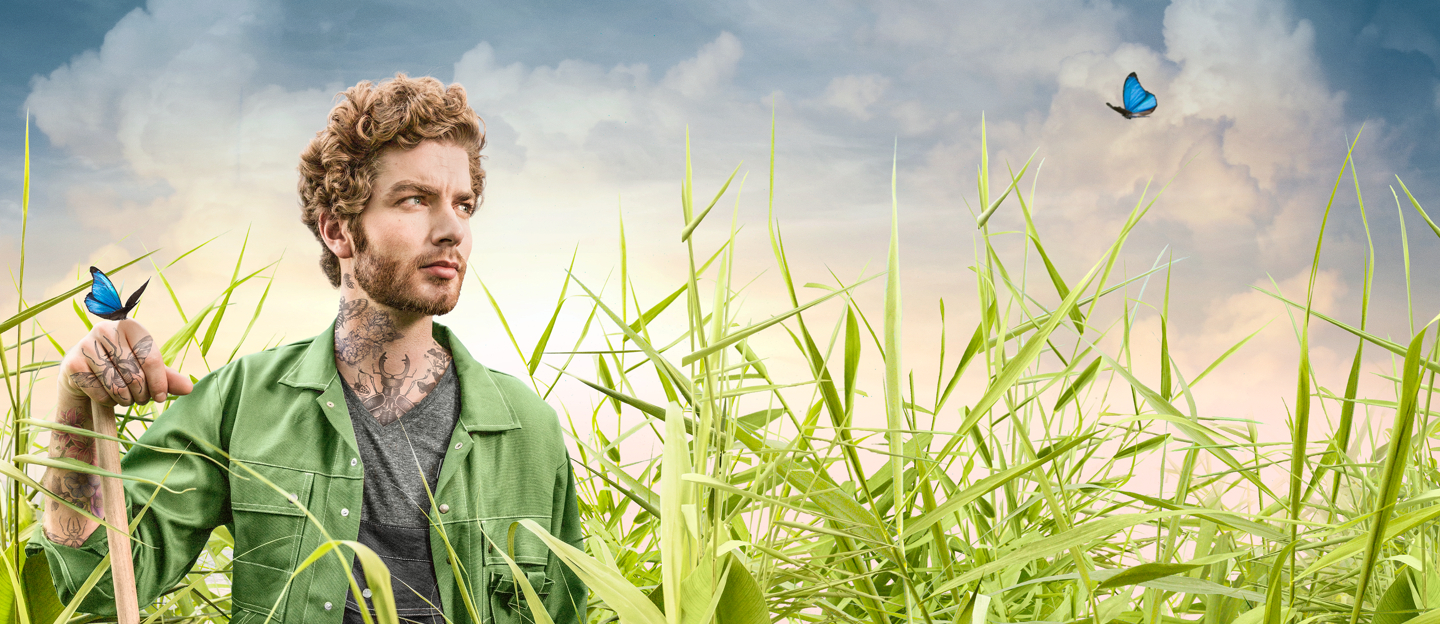 Care & Repair
You are a go-getter. You're out exposed to the elements all day and you're not afraid to get your hands – or your clothes – dirty. Which is why you need workwear that is up to the task! And why we use incredibly strong materials in all our work clothing. Nevertheless, if something gets damaged or worn from intensive use, HAVEP's Care & Repair service is at your disposal!
Repairs
Why throw something away if you can repair it? A pocket that's come loose, a tear in your trousers or a zip that won't open or close anymore? Let us fix it for you. All you have to do is fill in the form below and send it together with a photo of the worn or damaged section. We'll let you know a.s.a.p. whether we can fix it and what it would cost. 
Care tips
Your workwear will always last longer if you take good care of it. But that doesn't have to be complicated or time consuming! Small changes can make a big difference. See below for a number of handy tips that will ensure your HAVEP workwear continues to protect you for as long as possible.
Always keep zips closed when washing your workwear. To prevent unnecessary damage and ensure your zips last longer.
Waterproof workwear needs extra care. Always follow the care instructions and avoid aggressive washing cycles.
To ensure fluorescent clothing keeps you clearly visible for longer, avoid washing it together with dark colours. Dark colours, such as jeans, can sometimes run and make the fluorescent yellow less bright and thus less safe. 
Frequently asked questions
What kinds of problems can NOT be repaired?
It is unfortunately not possible to:
Repair damage resulting from, e.g., acid or chemical spills on the fabric.
Repair tears or other damage to the actual fabric.
Guarantee that waterproof items will remain fully waterproof after repair. 
What kinds of problems CAN be repaired?
HAVEP can usually carry out the following repairs:
Replace zips
Replace velcro
Replace studs
Replace rear pocket
Replace knee pocket
Repair loose stitching
Repair tears along the seam
Replace clips on American overalls
General adjustments
What can I do if repairs are not possible?
If after years of faithful service, your favourite trousers are no longer up to scratch, HAVEP can give it a second life by recycling it. Hand in your old workwear and shoes at a HAVEP dealer. So we can all get the most out of old clothing together. We accept all kinds and all brands of workwear for recycling. And HAVEP workwear is specially designed to ensure maximum suitability for recycling after use. 
Can HAVEP also repair clothing from other brands?
Unfortunately, in order to guarantee that all repairs meet our quality standards, we only carry out repairs on HAVEP clothing. All repairs are made using original HAVEP materials to ensure your clothing is repaired to its original condition.